Graphic Design Hampshire, Quark & InDesign Back-Saving, File Conversion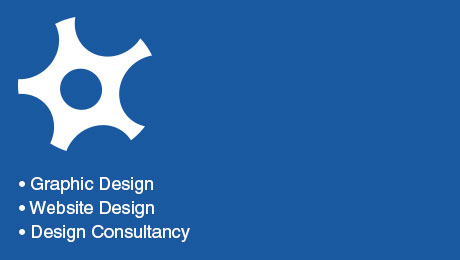 Graphic Design Hampshire & Website Design
Why do people use graphic designers? Come to that, why do they use website designers? There are plenty of cheap, off-the-peg websites and logos out there; many of which look pretty good. To be honest, if your budget doesn't stretch to more than £100 or so, this would be a realistic option for you. So what's the problem with these off-the-shelf packages?
Basically, they're all the same. They tend to be the same product pedalled to lots of different companies, which means that lots of different company websites, logos and other marketing material look samey and mundane. The text, images and content are the same or very similar - they just don't stand out from the crowd.
If you want your business to push ahead of the rest, you'll need to create a unique identity, tailored specifically for your company's identity, product or service.You'll want a website that doesn't contain endlessly duplicated content, and you'll want it to function in a way that benefits your business - and not as a catch-all solution for everyone else.
Tinstar Design is a Hampshire based graphic design and website design studio, and we don't do templates. We don't recycle designs or copy website content. Everything we do is customised for our clients - otherwise we simply wouldn't enjoy the work. Design is about inspiration, passion and above all, commerce. We create corporate identities that look good and get noticed.
Does this sound like the sort of thing you want for your business?
Whether or not your company is based in Hampshire, we can help you. If it's impractical for us to meet face to face, we can always talk via Skype, e-mail or on the good old fashioned telephone. However we do it, we'd love to hear from you.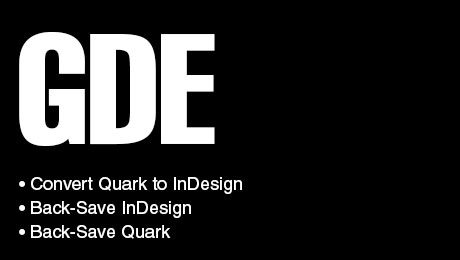 Back-Save InDesign & Quark, Convert Quark
If you're a graphic designer that gets sent old files all the time, or has a large archive of old projects that need to be refreshed or re-purposed, it's a pretty safe bet that you've had to find a way to convert an old Quark XPress file to InDesign at some point along the way.
When InDesign first came out, this wasn't much of a problem. Early adopters of InDesign CS got it unbelievably cheaply (or even free if memory serves). In these early days of the Adobe DTP revolution all you had to do to open a Quark 4 document in InDesign was simply to... open it. InDesign CS converted Quark 4 files extremely well.
Quark didn't like this at all. They didn't want to make it easy for their rival to poach customers, so subsequent versions of Quark created documents that wouldn't open in InDesign. You'd have to back-save (one version at a time) all the way back to Quark 4 so you could open the Quark file in whatever version of InDesign you had.
So here we were, endlessly backsaving in Apple OS9. But then OSX came along. For a while, the Classic system emulator made it possible to continue to back-save Quark; but this was eventually discontinued, making it impossible for anyone without legacy software running on legacy machines to run older versions of Quark. The only other way to make the conversion was to buy a plugin like Q2ID.
The good news? We love vintage Macs and we keep all the legacy software running - and will do so until the machines literally die. This means that we're able to provide a Quark XPress to InDesign conversion service for those of you that have moved with the times and are no longer entrenched in the past. (What's that like, by the way?)
Oh, and we can also back-save any InDesign document all the way back to version one, and any Quark document all the way back to version 3.3 (if that's your bag). If you'd like us to back-save instead of convert, just let us know on the submission form: